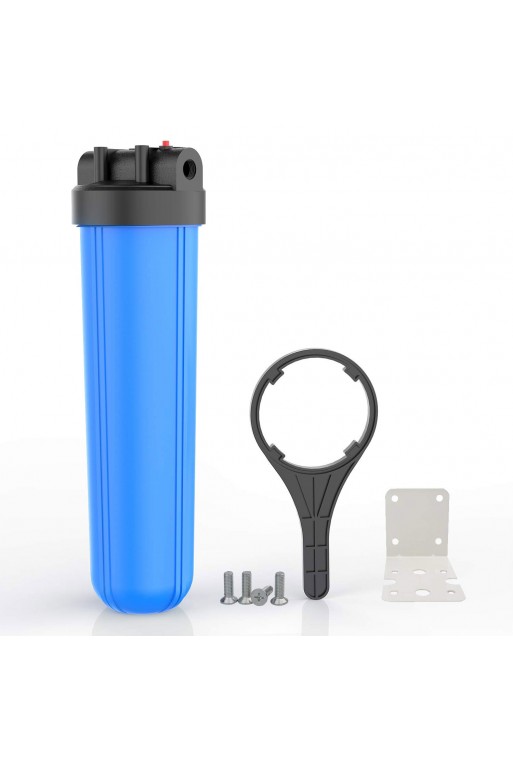  
20" x 2.75" Sediment Filter
20" x 2.75" Sediment Filter S+H $15.00
Removes dirt, sediment, rust, sand, turbidity etc. This is an American Made industry standard filter system. It comes complete with Canister, filter and bracket to mount it.
Premium cartridge filter system is the best money can buy. Plus you also get our industry leading American Based phone support. Comes COMPLETE with filter canister housing, 5 micron filter cartridge, mounting bracket, filter wrench for easy filter replacement.
Questions? Please call friendly water tech at 1-800-684-0979.
Phones are answered 24/7 by actual humans.