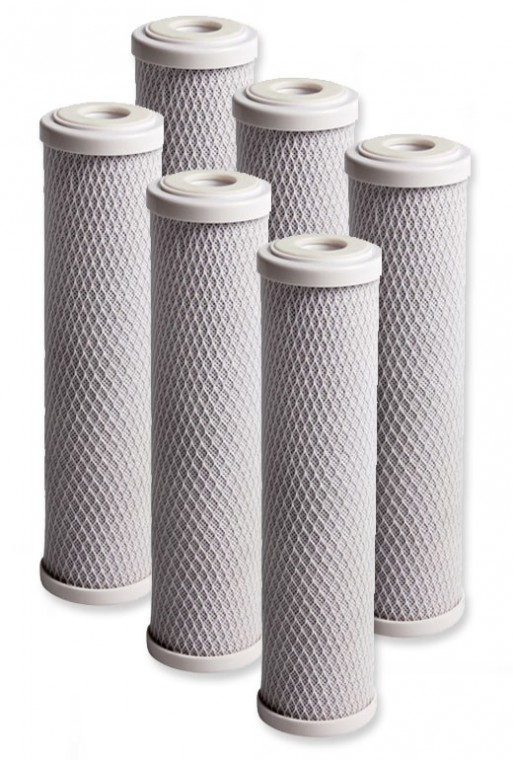  
20"x2.75 Carbon Replacement Filters
20" Carbon Replacement Filters (6 Filters) (20"x 2.75" Cartridge) S+H $15.00
These are the highest qualiy filters you can buy anywhere, at any price. 
Questions? Please call a friendly water tech at 1-800-684-0979.
Phones are answered 24/7 by actual humans.
20" Carbon Replacement Filters (6 Filters) (20"x 2.75" Cartridge) S+H $15.00
These filters are made to industry standards and fit almost all cartridges that hold 20"x2.75 filters, including the ones with blue canisters or sumps. These are not the cheapo aftermarket filters from China that you see on most discount sites. These are the very best money can buy.